Best English Speaking Salons in Nagoya
Looking for a great salon that uses English outside of Tokyo? If you search hard enough, you'll find there are so many Japanese people with amazing English skills. Luckily we took the searching hard out of the equation. Let's dive in and look at 5 spots in Nagoya for a great cut.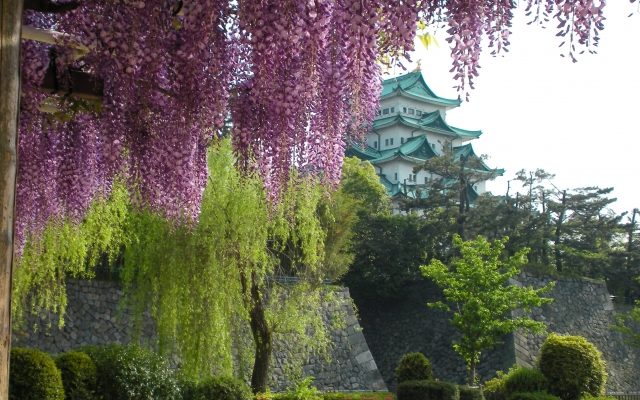 What To Do in Nagoya
Nagoya is an amazing city. Located in the center of Japan on the main island, Honshu, this city is a balance of historical sites and modern Japanese ingenuity. If you're looking for a city experience that truly embodies Japanese culture and atmosphere then you've come to the right place! With so many things to do and see here, let's divide our analysis up, focusing on 3 of the big wards in Nagoya, first off being Naka Ward.
Naka Ward

'Naka' means center in Japan. Here you will find Nagoya's most iconic location, Nagoya Castle. The castle was originally built for Tokugawa's son, but was sadly lost during WWII. Even after being destroyed and rebuilt it remains an iconic location in Japan and is visited by foreigners and locals year round.

We can also find the famous Nagoya City Science Museum in Naka. The building itself is a feat of Japanese design, built to withstand earthquakes and covered with solar panels. It also houses the world's largest planetarium so check this one out!
Chikusa Ward

Next up let's look at the Chikusa Ward. Located in the east of Nagoya city, this area is covered with large green spaces, including Higashiyama Zoo and Botanical Gardens. With a really cheap entry fee, you can see an array of animals like elephants and koalas. The gardens have a large greenhouse, and if you can visit during sakura season, the park is covered with cherry blossoms. This is a must in Nagoya.

Nakamura Ward
Lastly let's look at the Nakamura ward. Just west of the Naka ward, here is where you'll find most of the fashionable shops and restaurants, as well as the majority of hair salons in Nagoya. It's quite easy to get to and it's central location makes it a great spot.
English Speaking Options Outside of Tokyo?

If you're anything like me, you might wait until the last minute to get a haircut in Japan. Picking out salons and trying to communicate in Japanese is no easy task. While doable it takes some effort and courage to get out there, especially during those busy months when energy levels are low.
If you're living in the 3 big cities of Japan, Tokyo, Yokohama, and Osaka, you won't have any trouble finding a great salon that can speak English. But for us living more inside Japan it's not so simple. Luckily we have a few options for you if you're looking for an English speaking salon in Nagoya, so let's get going!
ASCH
There aren't many salons around in Japan these days with owners like Obayashi, who is such a highly accredited hairdresser. Rewarded with "Chevalier Night," and "Chevalier Ofche" awards at the "Mondereal Performance" World Championship in France, as well as "Personality of the Year" and "Artistic Team of 2011" awards at the World's New Hair Mode event, in 2009 he was selected as one of the first Asians to be a number 1 beautician at Europe's famous "Internation Trend & Fashion Days" event held in Germany. Since then, she opened ASCH, and has led his staff to receive a number of awards all over the world in many fields in the beauty world.

The chic and modern interior of ASCH's Meieki branch.
ASCH has grown to 4 locations in Nagoya with specialists in each field at every store. The professionalism and techniques here are no joke. This salon offers total beauty, with specialists in each field to meet each customers needs with top-quality service. Taking advantage of the wide range in skills offered, the results are above every customers expectations here, since the owner has personally helped all the staff members.
I recommend these two branches for the best experience and an amazing cut.

The stylish yet industrial feel of the Dankei Dori location.
ASCH – Meieki
Address: 2 Chome-45-19 Meieki, Nakamura Ward, Nagoya, Aichi 450-0002
Phone Number: 052—561-6226
Website: www.asch.jp/meieki
ASCH – Dankei Dori
Address: 〒466-0842 Aichi, Nagoya, Showa Ward, 檀渓通3-7
Phone Number: 052-842-1172
Website: www.asch.jp/dankeidori
Stateroom Hair Salon

Born and raised in Aichi Prefecture, the owner of this salon Hiroshi Morita lived in New York City for 10 years, working at a salon on Fifth Avenue in Manhattan. After this long time gaining experience in a prestigious salon, he moved back to Aichi to start his own business. This salon quickly became successful, and is now a top salon in Nagoya.
Stateroom's style "Natural, Sophisticated, and Classy." The stylists' decisions are confident and bold, balancing natural looks with modern shapes. By proposing sophisticated styles, they hope to create a luxurious atmosphere in customers' daily lives. This salon can definitely do English so no worries there, and Stateroom is celebrating it's 5th anniversary this year, so give it a shot.
Address: 〒450-0002 Aichi, Nagoya, Nakamura Ward, Meieki, 5 Chome−10−7 118
Phone Number: 090-3253-5107
Website: www.stateroom.jp
Cockney Hair & Beauty

Right in Nakamura Ward, this salon stands strong. The owner lived in London for 2 years training at the world renowned Vidal Sassoon beauty school, and now runs the successful Cockney Hair & Beauty salon. With frequent English customers as well as travelers, this salon is well versed in serving many kinds of people.
CB&H values styles that focus on ease of care, and daily styling. By performing accurate and precise cuts, and worrying about the overall quality and health of the hair, they create beautiful styles by perfecting the basics. The number of repeaters here is high because customers see the overall quality of their hair improve overtime by coming here to CB&H. This is a safe choice so go for it!

Address: 錦ビル, 1F, 3 Chome-20-20 Meieki, Nakamura Ward, Nagoya, Aichi 450-0002
Phone Number: 052-433-2254
Website: www.cockney.nagoya
Uraura

This gem is a little bit outside of the city center in Higashi Ward. The owner is a styling veteran with over 20 years of experience, and 9 of those years being in New York City. After starting her own salon in 2011, she's built a successful community around Uraura. She is fluent in English so if you'd like a specifically English speaker call and ask for her and set up your appointment!
After careful counseling, the stylists here will figure out the best style for you taking into consideration all factors like facial structure to simple daily routines. This salon will also help suggest the best at home up keep regimen. The goal of Uraura is to escape the daily buzz for a moment and get careful and kind service while getting your new cut. This is definitely a diamond in the rough so if you want a truly unique experience this is the spot for you.
3 Chome-10-4 Izumi, Higashi Ward, Nagoya, Aichi 461-0001
Phone Number: 052-932-5572
Website: www.uraura.net