Natural Hair Dye Options: Should I Try Henna?
Looking for alternative, natural hair dye options for your hair that don't use harsh chemicals? In Japan, Henna has been on the rise as an all natural dye and treatment. If you're interested in trying it out, make sure to research all of the effects before trying it out! Let's figure out if you should try dying your hair with Henna!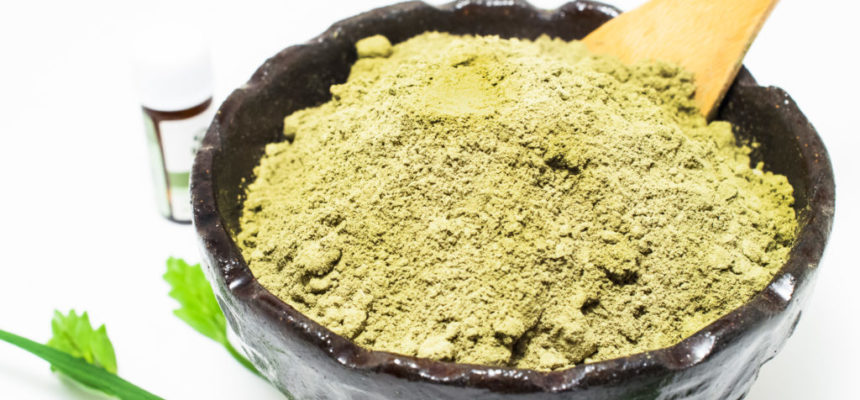 Changing your hair color is an exciting thing. Suddenly, you look totally different. You can try out a new look, new vibe, and experiment with your image. However dying your hair is a big commitment. There's a lot of post care, and some colors are not easily reversible. It's also an investment. Getting your hair dyed professionally costs a little bit of money, but it's well worth the difference if you've ever tried a box dye.
However for people with sensitive skin, fragile hair, or people who committed to being more environmentally responsible, the chemical route isn't the best option. Beyond the traditional chemical dying options there are few choices, but one recently popular one in Japan is using Henna as a hair dye.
What is Henna Hair Dye?
Henna is a natural dye coming from dried plant leaves cultivated and used in India. This dye has been used for over 5000 years in India for different traditions and events. The dye in its pure natural form is a bright orange color, and naturally complements natural human hair. indi

What are the strong points of using Henna dyes?
If you're looking for a more natural alternative to traditional chemical permanent dyes this might be for you. Henna is 100% natural, and is often mixed with natural Indigo plant dye as well to create a more neutral, less orange color. By varying the ratio of these there are a few color options.
This dye being natural, as well as having such a long history of use by Indian culture, it's no surprise the chemical structure of this plant works well with the body. The main chemical compound that causes the dye actual mixes well with keratin, the main chemical compound that your hair and nails are made of. This means the dye is able to penetrate the hair easily, as well as being very long lasting.
**If you are planning to try Henna for the 100% natural option, make sure to ask your stylist if the Henna they are using has any additives. There are some lines of Henna dyes with some salts added into the solution. While these aren't harmful, they are not natural derived ingredients. For my people who are looking for vegan, environmentally friendly options, make sure to check before hand!

What should I know about Henna before using it?
Being natural, and not made in a lab specifically for dying hair, there are some things that you need to be aware of before deciding to go for Henna. First is, Henna is very difficult to lift from the hair. While this is a good thing in terms of longevity of dye, if you are a person who likes to mix thing up, get highlights during summer, or consistently change hair colors this is not the option for you.
If you are looking for a big change, a color not so similar to your natural color, this is also not the best choice. Henna while being a strong dying agent, works with your current hair color to create something new. There are not so many color options, and the end product is not drastically different.
The load of this dye is also not fully set for a few days, like many demi-permanent dyes. You will experience some wash out in the shower, and you can expect your hair to stain your pillow case at first. If you've ever dyed your hair a bright color or something less natural, this won't be so new to you. Just be aware and act accordingly!

A treatment and dye in one!
One of the biggest draws to using Henna dyes is the natural effects it has on your hair. Working with your natural hair, this dye actually adds elasticity and strength to your hair. Due to the amount it's able to penetrate your hair, you can actually see this effect build up over time. Henna also is able to balance the pH of your hair, and will strip the hair of impurities during the dying process. While this initially can make you worry, if your hair is healthy it's fine.
There are cases of people with very processed hair, or who have done extensive bleaching or perming in the past, this can really expose your unhealthy and damaged hair. This phenomenon is called Henna shock, and it's not so uncommon. It's recommended that this is an option for healthy and near virgin hair. If you aren't worried about this, you will see your hair get better over time, but at first can be a little nerve-wracking.
Should I Try Henna?

Flowers from one of the plants in the henna plant family.
So who is this treatment for?
People who:
~want all natural options
~like to stay close to their natural color
~are sensitive to chemical dyes and treatments
Who will not enjoy this option?
People who:
~enjoy changing their hair frequently
~like to lighten their hair
~want extremely smooth hair
Seriously consider what you want from your hair and experience and from there you can decide which works best for you.