How to Make a Reservation for Hair Salons in Japan
Wondering how to make a reservation for a hair salon in Japan? There are two types of people in the world. The ones who make phone calls easily, and the ones who stare at their phone ringing until it's finally over. Making phone calls isn't easy for everyone. If you're sick of feeling like a shocked kid when your mom makes you order for yourself at a restaurant, then this is the article for you. Let's review how to make a reservation for a salon in Japan.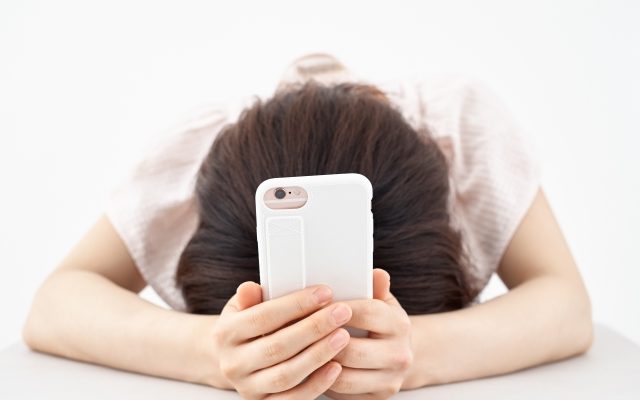 If you aren't the best communicator, or were a shy kid you definitely have an experience where trying to speak felt like the end of the world for you. Whether it was a class presentation, or going to the DMV for the first time, there's a lot of stressful situation out there where you just have to grow up and communicate like an adult. Well all of those feelings come back when you're living as a foreigner in Japan.
Every time you have to communicate feels like a new experience and it's definitely not easy at first. Where's your mom when you need her?! One experience every foreigner is bound to face is heading off to a haircut. It's inevitable, you're hair is going to grow, and at some point you might not want a 1000 yen hair cut look just because that's the easiest way out.

Unfortunately, going to a proper salon means making a reservation, unless you want to wing it and try and find a walk in time. That's absolutely possible if you're a go with the flow kind of person, but if you've got a busy schedule that's not the most effective way. Of course making a reservation isn't impossible but it's definitely stressful as a foreigner. What should I say? What if they ask me a question I don't understand?
Coming from America these would seem like scary problems for me, but we're in Japan the land of outstanding and unrivaled customer service. One important point to keep in mind, service workers here are happy to help and take extra time to communicate and make sure the customers are at ease. Please don't worry about feeling like an inconvenience because the Japanese don't feel that way, and many are happy and excited to help a foreigner trying to live here. Japanese are very aware of the difficulties foreigners face and are happy to help anyone.

Let's address a few thoughts that went through my head when I first came to Japan, and try and put some of your worries to rest for those of you planning on making a reservation to a new salon.
I'm not sure what to say.
If you're making a phone reservation, preparation is key. Whip out google translate and get some basic phrases down. The best thing to do with a service like google translate is keep it simple. The shorter the sentences and phrases you type in, the better chance it'll come out correct or at least understandable. Don't worry about using perfect Japanese, just try your best to communicate. And if you're lucky, you may get a person who speaks English. Especially in the big areas of Tokyo, this is actually quite common these days.

It's difficult for me to speak.
This is something we all struggle with. I think an important point to keep in mind, you're not the first person to call a salon. This is someone's job to answer the phone and serve customers. Like I said previously, the customer service standards in Japan are top of the world. Just do your best to make the time and date set, and worry about the rest later. A wonderful phrase to keep in mind is just ask to make the final decisions when you show up to the salon. An in person consultation is a normal service in Japan, and is much easier to do than over the phone with tools like google translate and just pictures and gestures. Try it out!
What if I don't understand a question they ask?
Don't worry about answering so many questions or understanding everything. Like I said before, just get the date and time set. Deal with the rest later. You aren't an inconvenience, you're a valuable customer. The salon world in Japan is extremely competitive, and salons will fight to have you come to their salon! You'll feel better once the date is set, and you'll have time to prepare pictures and some phrases before you head off to your reservation. Not to mention, once you get it down if you love your salon this will be the only phone reservation you'll need to make!

I need to cancel my appointment, but…
Life happens. Sometimes it's just impossible to make it to an appointment. Things happen and salons understand this. For most salons cancelling an appointment isn't a big deal. If you need to reschedule just call and get it over with. Now in japan, there are many small salons operated by one or two stylists, or even just by the owner themselves. In this situation these salons sometimes charge a cancellation fee if it's too close to the appointment date, since their business relies on fully booked days. Just make sure you know the deal by checking the website.
Salons don't mind cancellations, however if you don't call most salons will charge a no-call-no-show fee. This is just standard in Japan so be prepared.
Do I have to make a telephone reservation?
Now while some smaller salons only do telephone reservations, many of the big salons have online reservation services in Japan. You can find these websites on google, through the salons personal web page, or on some outside services like Hot Pepper Beauty, a salon site that advertises salons and also has an online reservation service.
If you're having trouble navigating in Japanese, just find the site through the google maps shop page or through our salon information, and open the website in google chrome. You can use chromes online page translating service, and try to navigate through that way.

How do I choose between the 200 salons that just showed up on Google Maps?
What you may have noticed already in Japan, the amount of hair salons here is outrageous. The salon industry is especially competitive in Japan. While this makes choosing extremely difficult, it also ensures that you experience will be great quality. Salons seriously value each customer since it's not easy to stay in business due to the insane amount of competitors.
If you're having difficulty choosing, check the reviews on google maps, or check out some of our blogs here. We've selected the best salons in each area, and also introduce many English salons in big areas all around Japan!Please check out our main page here!

I'm just going to grow out my hair…forever…
Getting your hair cut is important, and going to a reputable and talented salon is always the best choice. We're cheering you on, so please do your best and try to make that first phone reservation. Being a foreigner in Japan is difficult, or at least many people think that, however I think it's one of the easiest places to be a foreigner. Japanese are very willing to help and show you the best sides of Japan, so do your best!