The 11 Best Salons for Men in Kichijoji
Ranked the most desirable place to live in Japan for many years now, Kichijoi is an awesome spot on Tokyo's Chuo Line. It also has a ton of salons here. When you think salons, you usually picture a feminine place for women, but that's a common misconception many men have. Here in Kichijoji there are a lot of amazing salon's here that are sure to give you a stylish cut and great service, so please check out the top 11 choices we have for you here.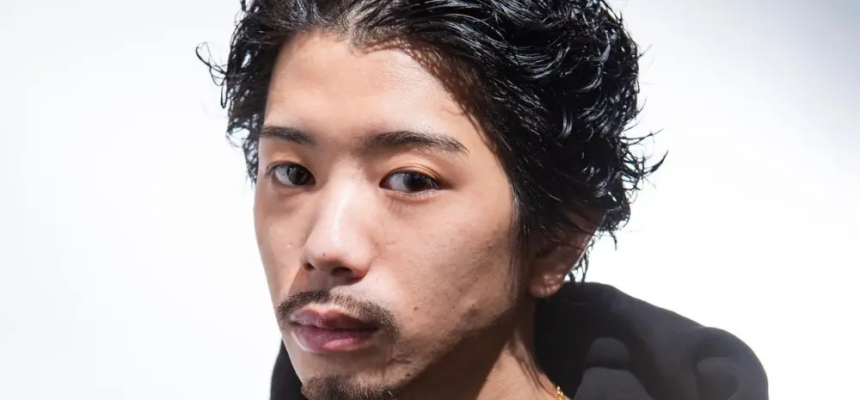 So Where Are the Best Salons for Men in Kichijoji?
Kichijoji isn't just known for being the best place to live in Japan. In the hair world, Kichijoji is the salon battlefield of western Tokyo.
You'll see a lot of fashionable men and women here, and as you'd expect, their hair is on point as well. You can trust almost any salon here because the competition is so fierce, any salon that can stay in business is top notch. As men, we've all had that hair cut at least once, where the stylist is very quick and loose and it doesn't end up so well. The customer base in Kichijoji comes here for the high level and precise techniques, so it'd be difficult to find a salon like that.
However as foreigners, many of us have to remember that our hair types, from light and thin to thick and curly, are different from the Japanese hair types. So we want to pick a place with experience cutting many different types of hair. Let's check out the best salons to head to in Kichijoji.
Anpians

A classic fade.
When talking to the owner, she mentions how there are many more male customers who enter and leave the salon quickly than female customers. It's true that more women like to go to a salon to relax and spend more time there, but I think that means many men go to male stylists to get their hair done because of this idea.
However, stylists always want to cater to their customers, and so that's why the stylists at Anpians try to minimize waiting as much as possible so that the customers can spend as much or as little time as they want here.

This woman-owned business has an open relaxed feeling inside to suit any kind of customer.
Also to make sure any hair that gets on your face during the cut, they pass out a hot towel so that you can make sure you get any of those annoying hairs off so you can head out fresh and ready to take on Tokyo.
Many of the customers here ask for the Two-Block style, which has been extremely popular so far this decade, as well as different styles of perms from straight to curly.
While many of the customers were recommended by their wives or mothers here, there's a lot of people who found the place online and just passing by. If you're interested, please feel free to make a reservation online or over the phone (if you speak Japanese.)
alotta

alotta is popular for its private rooms, which have been a particularly popular feature during Corona.
Close to famous shopping center, _____, alotta is a great choice for good service. If you're considering trying out any hair or spa treatments to relax, unwind, and do some self-care, try out the special Men's Grooming and Spa Set.
With a 20 minute and 60 minute option, the set includes brow and ear trimming, and head spa treatment with a scalp massage.If you'd like to get a nose wax as well, it's just Y500 extra. Done professionally to minimize pain and discomfort, this option is surprisingly popular here, especially for people who work in the service and sales industries.
Once you meet up with your stylist, they'll bring you to your own private room where you can relax from start to finish. If you're worried about using Japanese, or just want to speak in English, you can make sure your stylist is comfortable with English. Also at the end if you schedule your next appointment in advance they'll take off Y500, so if you're loving your hair at the end of it, please think about scheduling the next one!

Not just for the awesome styles, but alotta is popular for the spa-like treatments.
This next spot is for all my guys that are looking for a stylist and upscale barber. This shop is actually a brother shop of the original, located in Brooklyn, NY. The head shop is one of the top salons in NY, loved by many including Robert DeNiro and David Beckham.
Here at the Kichijoji location you're getting the style and expertise but at a really reasonable price. It's also not only for men, many women visit here too so you can trust that the skills of the stylists here are top-notch.
Just a cut is priced at Y4400, but I recommend the cut and brows full course at Y6000. With the shampoo, produced by the shop itself, and the careful brow and shaving, you might fall asleep! ***
A lot of the customers come in asking for something cool, or that looks good on men, and leaving satisfied enough to come back for a second time. If you're looking for a stylist look, this is definitely the place to try!
lieu de PARTIL

This classic salon can do it all.
This salon has a lot of male stylists, which puts the male customers at ease, knowing that the stylist is someone who can relate to what you're looking for. Whether is a tricky cut, a specific kind of perm you're looking for, you can trust the stylists here to get it done right.
Specifically white and gray have been popular the past couple of years, and this is one point that has helped lieu de PARTIl climb to success since they do it so well. If you're interested in dying your hair please look through their photo selections online!

This cut and dye is a popular option for a lot of Japanese guys.
But back to what matters the most here, the cutting techniques here are unmatched. If you're looking for something a little different and stylish, this place won't let you down, so please give it a try!
mu-kichi

Mu-kichi features a soft, bright interior that matches the staff's atmosphere.
With 30% of the customer base here being men, you can trust that this salon knows how to do men's styles well. You also see a wide range of people here from regular business men to stylish younger guys as well.
A lot of classic men's styles are full of sharp lines with a stiff image, but the owner here likes to challenge the classic looks with hair that flows easily and has a lighter look. A softer look can still work just as well in a business environment as something more casual and fashionable, so if this is something that sounds interesting to you check out the style catalog on Mu-Kichi's website.

Mu-kichi knows how to execute the basics with this simple popular style in Japan.
If you're hair tends to be a little flat, especially on the top of your head, you should consider trying out the perms here. The perms are targeted only on specific parts of your hair and not the classic curly or straight perms. They're used masterfully to add a little volume where you need it, and it can make a huge different to your morning routine.
With the strong styling skills here, there isn't anything to worry about, so if the styles here interest you please try and check out this spot in Kichijoji!
CHILL CHAIR

The cool interior is sure to impress.
Chill chair is a fashionable space right on the main salon road, Nakamichi Street. This is the true mix of a salon and barber. You'll find a full DJ table in here, and tight community of guys who come here.
This cool spot is popular for staying on trend with their styles, so if you're looking for something up-to-date and cool, definitely check this spot out. The more masculine atmosphere is also good for the guys who feel a little uncomfortable with the idea of a traditional salon, and it's becoming a popular spot with men for just that reason.

Up to date on all of the trendy cuts and perms, from long to short styles.
With a lot of different plans and options including different combinations of cutting and shaving, there are a lot of coupons on the official website so please check them out. After shaving, they give you a refreshing steam treatment which helps keep your skin smooth and moisturized, and also make sure any dead skin and keratin build up is removed as well. And when choosing any plan over the regular option, you get a head spa treatment along with it. Trust me, you'll enjoy it.
The hours here are late, always until 10 pm, so this is a perfect place to stop by after a busy week of work and get ready for the weekend off. For all the guys who want something more than just a regular barber, please give this one-of-a-kind spot a chance.
PEAK2

The chill antique feeling of the interior is unique and interesting.
Just a 4 minute walk away from Kichijoji station, PEAK2 is known for being open until midnight. The customers here are especially grateful for this, as it's so nice to head to the salon after a long day of work and wake up fresh the next day, anyday!
The owner here is especially good at short cuts for both men and women alike, so you can trust him when it comes to men's styles especially. This place is recommended for those customers who are really looking for a professional level cut and a full salon experience.

The location keeps the place feeling cozy and relaxing.
The perming skills here are also top level so if you're looking for a curly style but your hair is pretty straight, this is also a recommendation. It's also said that perms make your hair texture softer and also makes it harder for your hair to hold odors, which a lot of people really enjoy about perms.
If you're someone who suffers with itchy scalps and dandruff, the carbonated headspa is a recommended treatment. It lightly cleanses the skin and lifts up dirt and build up leaving your scalp fresh. There's also a head massage with the shampoo that's not only relaxing but is sure to get rid of any leftover dead skin cells, for a deep cleansing effect. From the cuts, perms, and treatments, PEAK2 is a no brainer. Please give it a try!
Claude MONET

The simple interior is low-key and feels natural.
Compared to women, men generally get shorter cuts. With this it's even more important to consider face shape and structure to balance not just the hair style, but the head as a whole. Claude MONET always keeps this in mind when choosing styles and executing them.
Another goal of the stylists here is to make sure the cut your getting is easy to style and won't weigh down your morning routine, so you can just enjoy your daily life without worrying about how your hair looks. This is especially great for all of us with busy lives and those who work with people for a living.

Creating classic cuts that are balanced and styled to match you.
You're able to get a top class hair cut at quite a reasonable price considering the standards of salons in Tokyo. If your recent hair styles have been missing the mark, please give Claude MONET a try and find a hairstyle that suits you.
Dejavu

The simple modern interior reflects the stores simple, modern hair styles.
The owner of Dejavu mentions many of the customers here are men and particularly women who are looking for more natural, low-maintenance styles. A lot of customers are also people who have sensitive scalps and are searching for a salon that can help the deal with that. They also try to give customers styles that are easy to style so you can focus on maintaining your scalp health without using many products every morning that can irritate your skin.
With this in mind, the headspas here are a popular service with 3 different kinds: Herbal Detox, Cream Bath, and Carbonated Head Spa. The Carbonated headspa is the most popular for men.

A classic style popular among people in Japan.
A mix of cleansing baking soda, and citric acid to help remove dead skin together creates the bubbly mix to make sure to remove build up that you can get off in the shower. This increases blood circulation to promote a healthy scalp, and it feels great as well.
With a customer base with many men, and a lot of options to help you deal with your scalp issues, this is an environment you can go to with ease. Please try out this awesome salon if it's caught your interest.
ROBERTS

The high contrast interior is eye catching and interesting.
This salon is especially for men. The goal of the owner is he wants to make sure men feel stylish and empowered to go and let their wings out.
The stylists here focus more on just cutting hair, but creating shapes and textures that accent each person's hair type to create the most attractive looks. All the stylists here are stylish, and friendly. Their service skills are only matched by their technical skills.
In terms of what styles are popular with the customers here, you can find them all. For more classic styles suited for the Japanese business culture, to more trendy street styles, the stylists here are equipped to do it all.

The execution at ROBERTS is unmatched.
I mentioned that the stylists here focus on shapes and really accenting the person's natural points of their hair type. They also take many other factors into consideration, controlling frizz and volume, taking into consideration how strong or soft peoples' hair is, etc. If you have any points of concern about your hair please let the stylists know and I'm sure they can do something about it.
Since this is a mens' salon, they of course do shaving and beard maintenance. Let them know how much you wanna keep or get rid of and leave the rest to them. They are also popular with guys with thicker beards as well so if this applies to you, please give them a try.
The store is open until 10, and they also accept walk-ins and last minute reservations until then as well, so if you're interested in this great find, head over as soon as you can!
NiCHE

NiCHE has a classic, modern salon interior with bright lighting and big mirrors.
According to the owner with a career in the salon industry of more than 20 years, he finds that more and more male customers as for specifically, "styles that women find attractive." That's why a lot of guys enjoy going to girls to have their hair cut. A lot of stylists here are female and have experience cutting men's hair so for all of the guys out there with this feeling, please give NiCHE a try.
Many of the male customers here are from students to 30 and 40 year old professionals, so the stylists here are used to creating more trendy to more classic styles. A lot of the younger customers are interested in perms and colors, while the more mature customers are looking for classic styles that are also easy to deal with in the morning.

This is a classic longer style in Japan that can be styled for work and casual.
The owner recommends trying out the quick spa as well when you visit NiCHE. with the new BIOVE headspa, it specializes in cleansing and caring for the scalp, and even in the short time during the treatment, you'll feel a big difference in your overall scalp and hair afterwards.It's just over \1000 so please give it a try if you decide to visit NiCHE.
Wrap-Up
We've carefully selected these 11 salons out of 100s in Kichijoji. They are all within walking distance of the station, and each one has its own unique style and appeal. Whether you're looking for an upscale barber, a classic salon, or somewhere with relaxing headspa treatments, you're sure to find the perfect salon to fit you.