Best Hair Cut in Daikanyama
Daikanyama, located a little further from downtown Tokyo, offers a nice mix of classic Tokyo, as well as a not-so-busy pace. People love to come here to window shop, get brunch with friends and have a chill day. There are a few great salons to visit here after you stop at a cute cafe, so let's check them out together!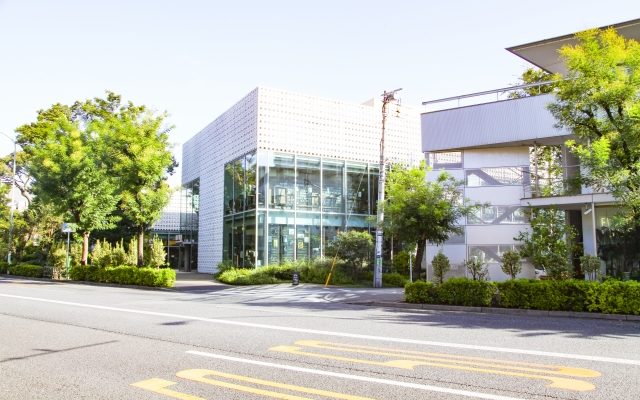 What is Daikanyama Like?
Known by the locals for the low-rise buildings, designer shops, and great for brunch, Daikanyama is a cute place and packed with small shops. From trendy cafe's, small designer shops as well as some luxury options, this is the perfect window shopping area.

Daikanyama has been a growing area for many years now. During the Great Kanto Earthquake in 1923 this area was practically destroyed and then rebuilt from the ground up. After this, the area began building low-rise apartments, and this style was held through until today, creating a more neighborhood-friendly vibe.
Now Daikanyama has become a desirable place to live because of it's easy access to the big areas. Located right between Shibuya, Ebisu, and Nakameguro, this place is the perfect point for fashionable and trendy shops. You'll spot many friends hanging out here for brunch at many cafe's in this area, and window shopping around the many boutiques and designer shops. Before you hit the salon these are the places you have to see.

First is Saigoyama Park. One of the many beautiful and well maintained parks in Japan, this is a popular spot for the locals. See the cherry blossoms during spring, and hear kids playing on the splash pad during the summer, and relax in the shade during fall. There is also a cute pet-friendly cafe you can grab lunch at.
The next point is the main attraction, Log Road Daikanyama. This is the main road and where you'll find most of the spots for shopping and dining here. Somewhat like a traditional strip mall, however with a fashionable and organic feeling, this area weaves shops and terraces to create a stimulating and fun atmosphere. With beautiful plants, architecture and wonderful shops, this is a fun place to hang out with friends.
Lastly is Hillside Terrace. This cute building has been around for a while now, and has become home to many cute shops and cafes. It's a favorite spot among the locals as well as visitors, it's another nice place to go with your friends.
Salons in Daikanyama
Let's take a look at some great salons the locals enjoy that are all around Daikanyama.
COME HAIR

A smaller salon, the owner here is extremely kind and friendly. Using natural products and offering a variety of correcting treatments and menus if necessary, this salon focuses on being environmentally conscious and also works to reduce plastic waste and used more bio-degradable products, as well as volunteering for creating wigs for children with cancer and other health issues causing hair loss.
There are some staff here who can specifically use English if you're particularly worried the language barrier, but the staff here have all trained overseas, and being a smaller salon, you get a more relaxing experience but you aren't sacrificing quality or technique. This is definitely a recommend if you want a more personal and quiet experience.
Address:〒150-0034 Tokyo, Shibuya City, Daikanyamacho, 3−8 イオス代官山 2階
Phone Number: 03-3477-5567
Website:comeandpeace.com
Re Daikanyama

'Re' has English speaking staff and the stylists here are very well trained. The salon took their name from the Latin root 're' to do again. The ideology here is to keep practicing, learning and working hard, and then repeat.
This salon has a warm rustic feel, with a lot of country American influence. Located along Daikanyama, 'Re' isn't only popular with women but men as well, with a great menu of options for everyone. Being in such a fashionable and growing area, this is a great option for someone looking for a salon a little bit outside the big spots in Tokyo.
Address: 〒150-0021 東京都渋谷区恵比寿西2丁目18−2-1F
Phone Number: 03-3780-6686
Website:re-hairsalon.com
Liike

After being featured in many magazines and TV programs, this trendy salon has been gaining popularity recently. 'Liike' strives to draw out the charms and nuance of each style, highlighting the individual's character and lifestyle. By making small adjustments according to things like facial structure and shoulder width, the difference between a good cut and a great cut is achieved here. Balancing the use of wet and dry techniques, precise weight placement becomes apparent, especially the next day when you're styling your own hair.
Welcoming foreign customers, this salon is happy to serve anyone and has created a warm community. If you're looking to get some hair treatments and improve your overall hair quality, this salon is also popular in this area. I encourage you to give this one a shot.
Address:1 Chome-35-5 Ebisunishi, Shibuya City, Tokyo 150-0021
Phone Number: 03-3477-1218
Website:liike.jp
Sweetroom Daikanyama

Located 10 on foot from Ebsiu station, this highly rated total beauty salon is known for is great pricing. While enjoying the bright and spacious interior you can experience a high level of technique and service without the extra money. The staff here are kind and hard working.
With a full range of services from cuts and colors, to nails and luxury hair treatments, it's no wonder this fashionable salon has become a hit in recent years. If you're looking to stick close to the Yamanote line but avoid the bigger areas, this is the spot for you.
Address:2 Chome-21-4 Ebisunishi, 渋谷区 Shibuya City, Tokyo 150-0021
Phone Number: 03-6277-5835
Website:sweetroom-ebisu.jp
Fam Daikanyama

After careful counseling, the goal here at Fam is to create a truly easy and effortless style, that is easy to reproduce at home. Tailoring to each customers needs, a balance of wet and dry cut techniques is utilized to bring about the best results. Always ready to give advice as well, stylists really just want to give you a style that will suit your life style and fashion sense.
In terms of coloring options, they offer natural dyes organically sourced which is great for hair that is more sensitive or customer who want a change but don't want to suffer any damage or texture change. And after everything the head spa here is recommended. With multiple treatments focusing on the scalp, the main purpose is to promote healthy hair from the root out, as well as stimulate new healthy hair growth. Try it out!
Address:〒150-0033 Tokyo, Shibuya City, Sarugakucho, 9−3 Barbizon75 2F
Phone Number: 03-6416-4666
Website: fam-hair.com