Best Hair Cut in Omotesando
Omotesando is the fashion capital of the east. With thousands of salons around Tokyo, this is the place to go for the best cut. All of these salon featured here use English as well, so put your language barrier worries aside and try out one of these amazing salons!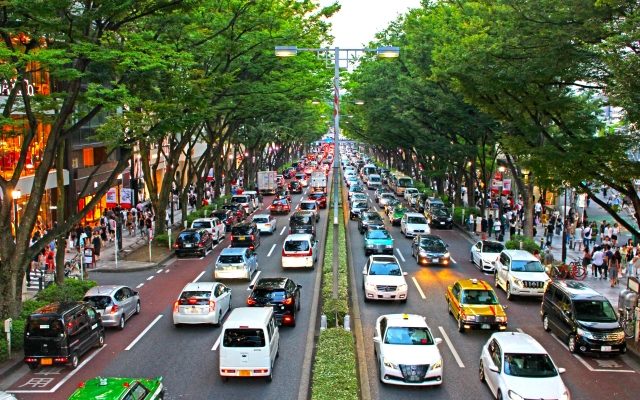 If you've ever casually walked around Tokyo, whether that was in a residential area or downtown, you've probably seen at least a few different salons set up along the streets. It's not difficult to spot a salon these days, the industry is as big as it's ever been. Located at the heart of this beauty battle ground you'll find Omotesando sitting at the top of the hill. Named one of the most fashionable spots in the world, it's no guess why over 300 salons are packed in this district of the Shibuya ward.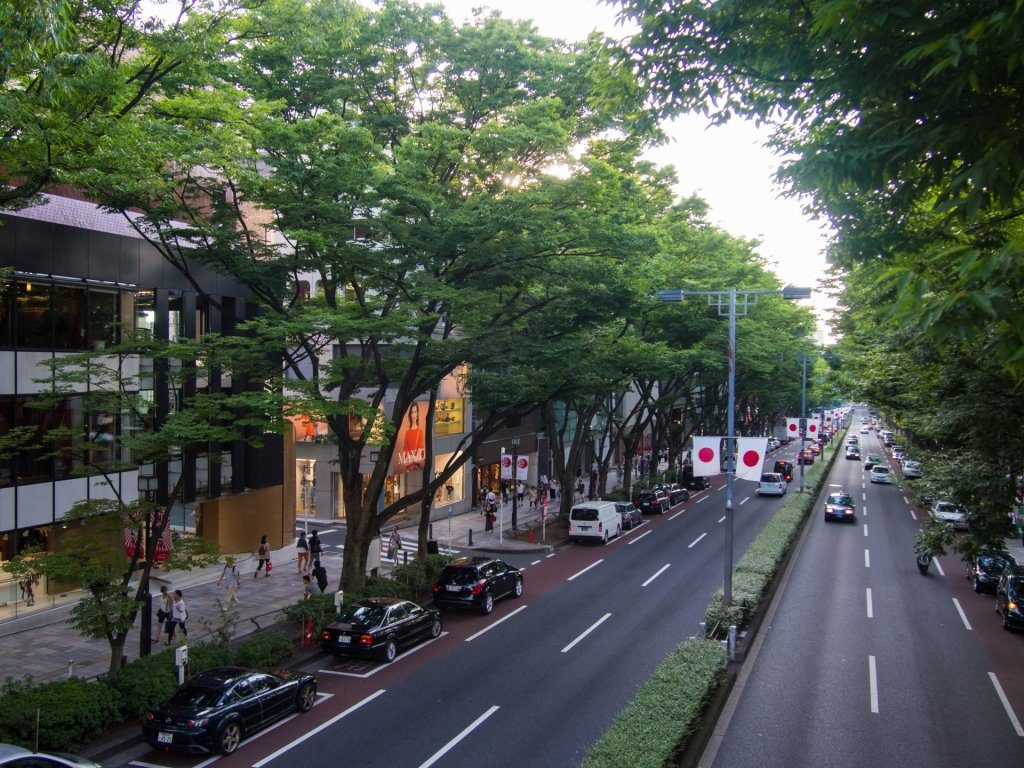 With Zelkova trees planted along the street, this area has a great feel all times of the year.
The Road to Meiji-Jingu
Omotesando is a must-go in Tokyo. The name Omotesando actually means "Front Road to the Shrine" in Japanese, but where does it really go? Leading to Meiji-Jingu, one of the most famous temples in Japan, this area is dedicated to the beloved emperor Meiji who lead the transformation of Japan into a modern nation in the late 19th century. While this road was originally a sacred and religious place, it has also become Japan's premiere fashion and shopping area. With the famous Takeshita shopping street, the giant department store Laforet Harajuku, and shops by nearly every top brand in the world, this is the one stop spot for hardcore shopping.
In the 70s and 80s, this area became a trendy place for young people to go, but it wasn't really until the 90s that the salon business began booming. As some of the most famous salons were sprouting in Omotesando during this time, it was in perfect timing with Japan's salon culture on the rise. This area quickly became the place to go for the best quality haircut.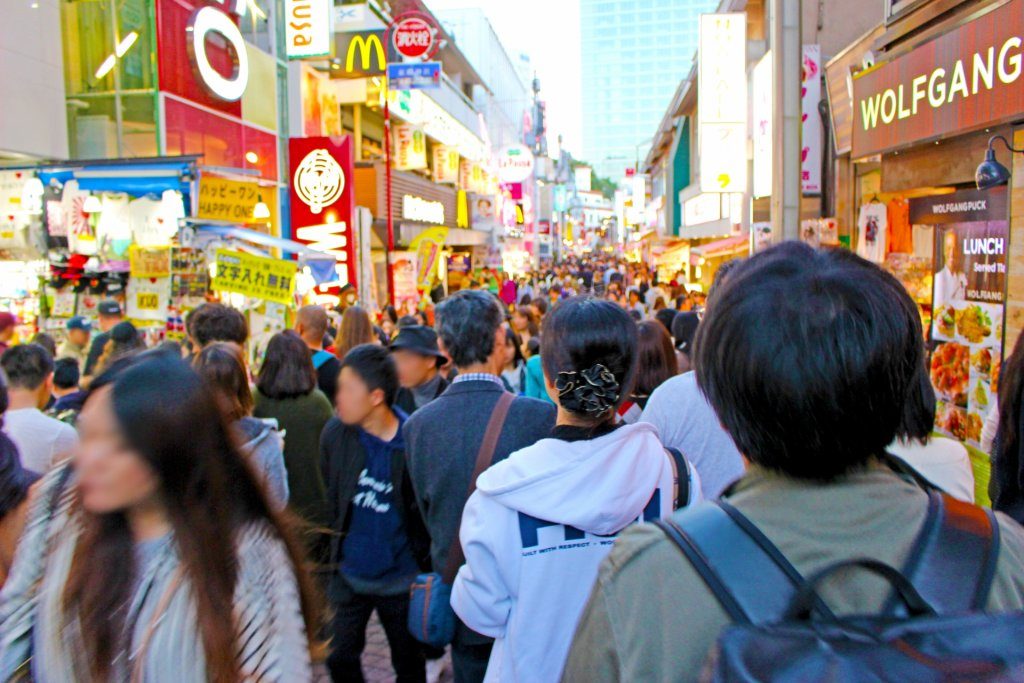 While many salons came, many faded into the background. This is the cut-throat battle ground of salons in Japan. There are so many selection, options, and places to try, salons have to remain on their A-game to not only keep customers interested but consistently provide only the best services.
Salon Capital of Japan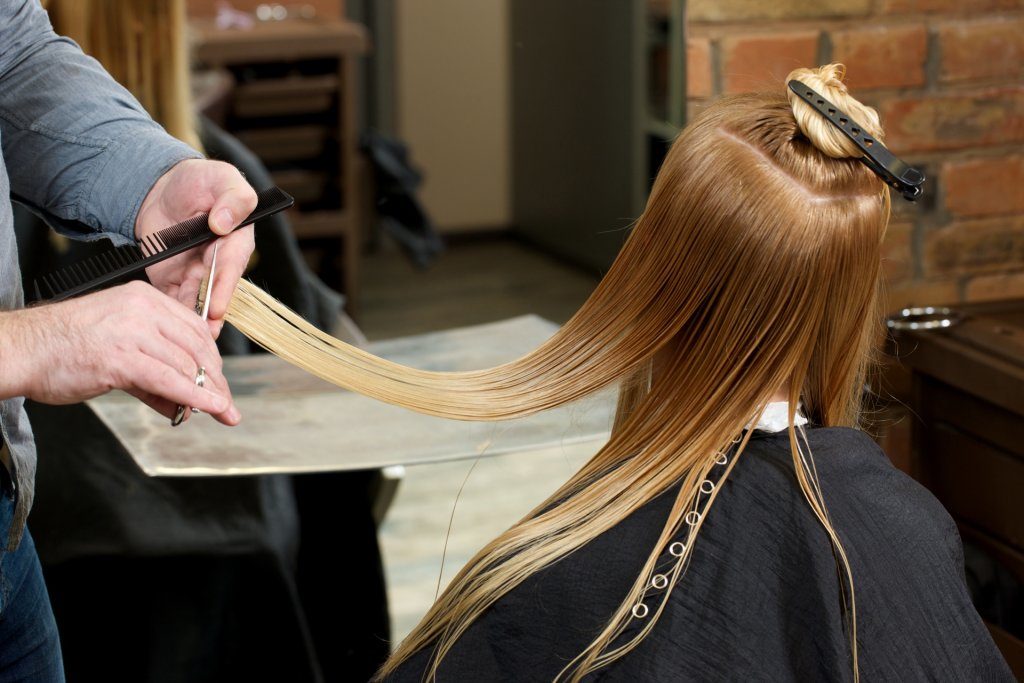 These days when you go to Omotesando you're not only paying for a cut, but the best cuts in one of the best areas to visit a salon in the world. If we look at some statistics there are thousands salons in Tokyo, with about 2000 being located in just the Shibuya Ward. This brings the salon per square kilometer ratio to a whopping 147.8. This fierce battle ground is truly the center of Japanese beauty culture and shows just how difficult it is to find a salon in Japan, let alone one that speaks English.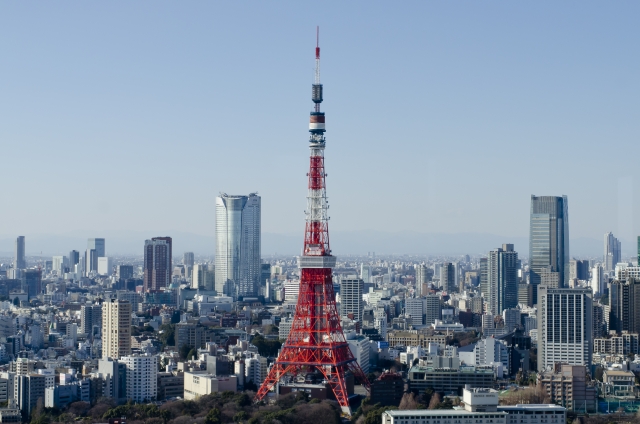 Maybe if I stand on Tokyo Tower I can find a salon that fits me?
Now, as globalization continues to increase so do salons in Japan, and since the salon business is so competitive salons are now looking to increase their foreign customers to gain an edge on the business side. Many salons these days send their workers overseas to study various cutting techniques and approaches to styling. Together with this, as more and more Japanese put a focus on learning English, English speaking salons are just starting to rise. However, there's a long way to go. Compared to the outstanding number of salons in Japan, few have dealt with foreign hair types, and fewer use English effectively.
As a foreigner in Japan going to a salon with no English can be quite nerve wracking, and visiting a salon for the first time is generally not a relaxing experience either. When we go to a salon we want to sit back and escape daily life for a moment, but this becomes difficult to do while also trying to hurdle the language barrier. Luckily in Omotesando, there are many great and trustworthy salons. Let's look a little deeper, as we begin to explore Omotesando for the best hair cut at English speaking salons.
SOZO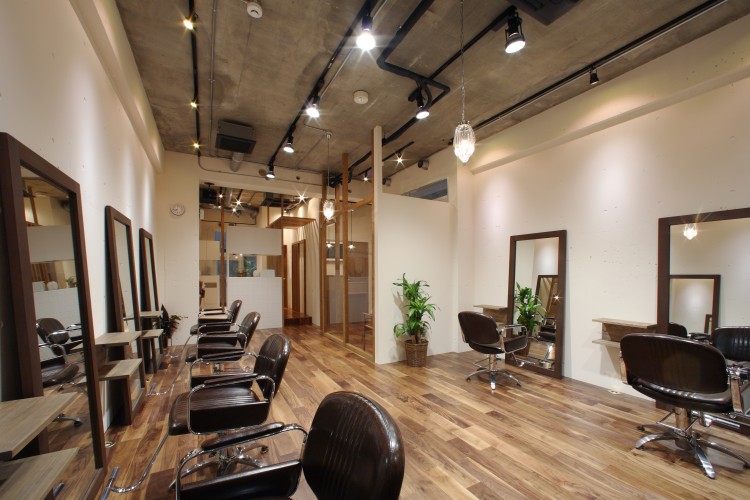 With over 40% of customers being foreigners, it's no guess that this is an English speaking salon. While the staff can use English well, the reason this salon has grown is due to the wonderful service and techniques you can find here as a customer.
SOZO is known for their attention to detail in everything, from kind and gentle service, to precise and meticulous technique. The two owners have trained and worked all over the world, with over 40+ years of experience between the both of them they've created their own salon where their personal approach to styling shines. If you want a new look that highlights your natural features as well as your personality, this is the spot to go.
Address:〒150-0001 Tokyo, Shibuya City, Jingumae, 4 Chome−25−1 B1F
Phone Number: 03-3478-8692
Website:sozo.hairmake.com
gokan OMOTESANDO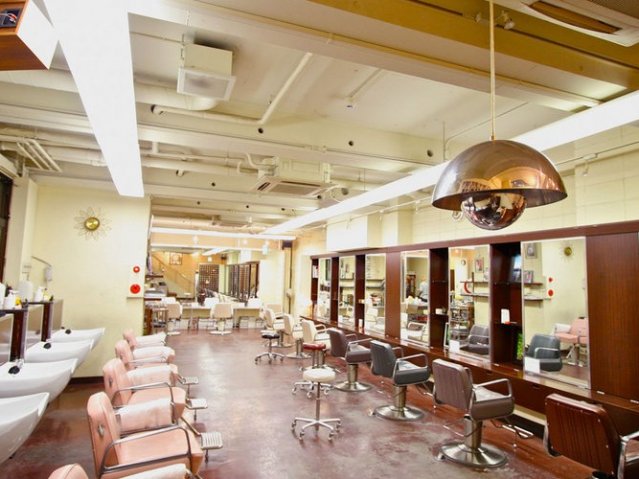 Gokan is a famous and well-known stylist throughout the beauty community in Japan. Often travelling to speak in seminars and teach his own way of styling to hair dressers around the nation, Gokan decided to open his own salon in Omotesando.
Wildly successful, the staff here boast 20+ years of experience each. Able to achieve any style, color, and look, this is a place you can go with no worries. Try out this salon if you want more of a personal experience with veteran stylists.
Address: 〒150-0001 Tokyo, Shibuya City, Jingumae, 4 Chome−7−3 HM ビル 1F・B1F
Phone Number:
Website: www.gokan.co.jp/
Hayato OMOTESANDO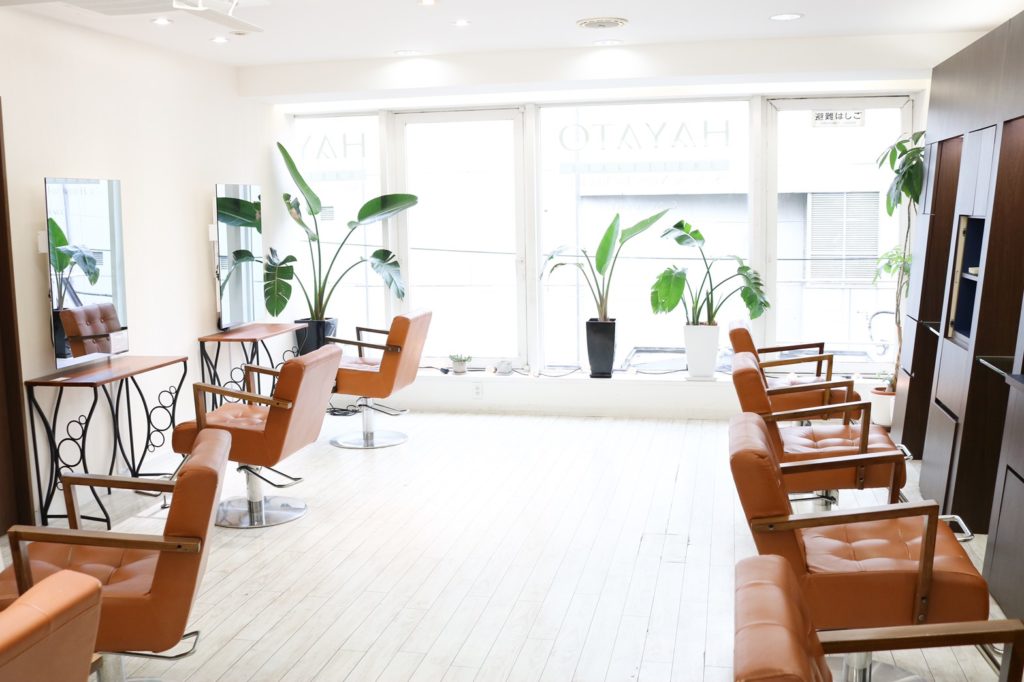 Hayato Salons have been around for a while with locations overseas as well in New York. Recently this salon has really become popular among people looking for designer colors. The staff's artistry when it comes to color selection, design and application are unmatched. From bold to understated, trust they can deliver results.
The staff here are also known for short cuts for women and especially men as well. Bobs and short styles are a big trend in Japan recently. If you're looking for that K-pop star look, or a classic American fade, this salon can do it for you.
Japan, 〒107-0062 Tokyo, Minato City, Minamiaoyama, 5 Chome−9−3 3階
Phone Number: 03-3499-6555
Website:hayatosalons.com
assort TOKYO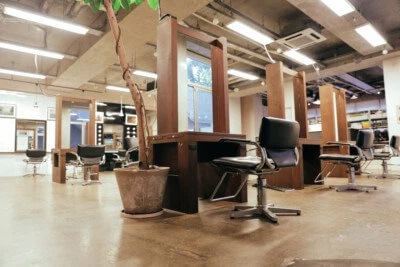 This salon has a large customer base of people from all ages and backgrounds. Because of the versatility of this salon, many people come here for all types of cuts and colors. The community here is loyal, and was carefully grown by excellent service over the years.
This salon is especially known for perms. Recently in Japan perms are extremely popular to get natural curls, waves, and volume. Since many Japanese people have straight and smooth hair this is a popular option. If you're looking to try a perm, whether getting a strong perm for tighter curls, or just a light perm for more texture and volume, this is a good place to go to.
Address: Japan, 〒107-0061 Tokyo, Minato City, Kitaaoyama, 2 Chome−10−28 リヘイビル B1F
Phone Number: 03-5772-6461
Website: assort-hair.com
assort AOYAMA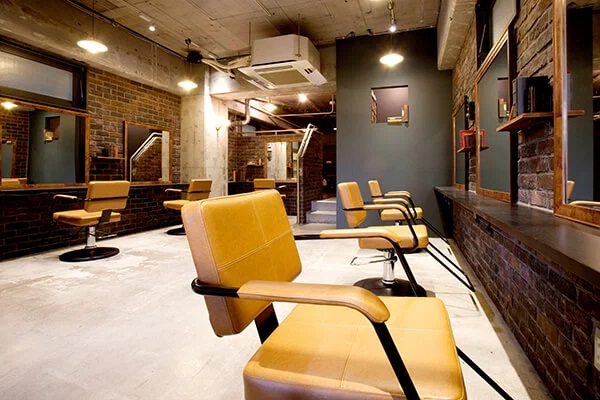 This branch of the assort salons is the most popular among foreigners. Ranked as one of the world leading salons in Tokyo, this salons customer base is full of visitors and transplants living in Japan. With all of the staff having over 10 years of experience, this is a trustworthy spot.
This salon is especially good at coloring, like natural looks, highlights and balayage. The staff here are excellent at diagnosing hair and choose the path that will be the best for each hair type and condition. If you're worried about seriously damaging your hair if you get your hair dyed, try out the Aoyama branch of assort.
2 Chome-12-15 Minamiaoyama, Minato City, Tokyo 107-0062
Phone Number: 03-6447-0293
Website: assort-hair.com
SIN DEN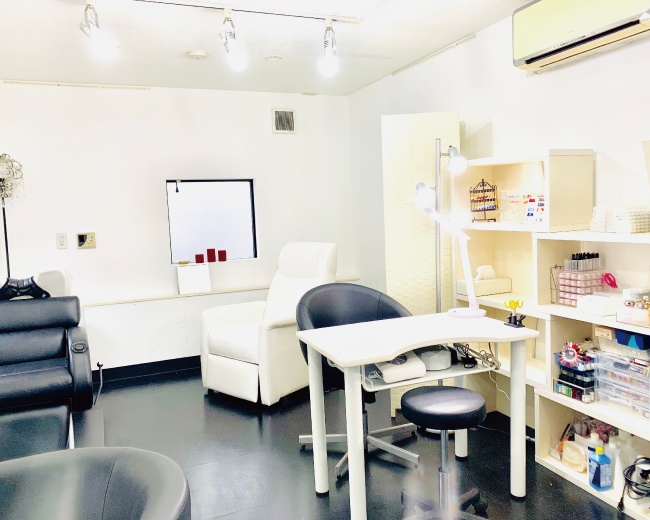 SIN DEN has been around for 22 years now. As the salon grew over the years, it has evolved with the times. Now with the creative director coming from South Africa, he has experienced hair styles, trends, looks and hair types of many cultures and countries. Using the knowledge, this salon is able to accommodate customers of all kinds of backgrounds.
This salon is exceptionally trendy. Having been featured in New York Fashion week many times, this salon knows how to create a fashionable hair style. If you're looking for a trendy salon that can cater to your hair type, give this one a try!
Address: 〒150-0001 Tokyo, Shibuya City, Jingumae, 9 3-9-3 都
Phone Number: 03-3405-4409
Website: www.sinden.com/