The Top 10 Hair Salons in Tokyo
Whether you're fresh off the plane to Tokyo or have been here for a while, it can be difficult to find a good salon. Try out this list my team and I have compiled of the best salons throughout Tokyo. Focusing on 3 major areas, Omotesando, Kichijoji, and Shibuya, there is an option for everyone here. Put your search to rest and dive in while we introduce the best of the best.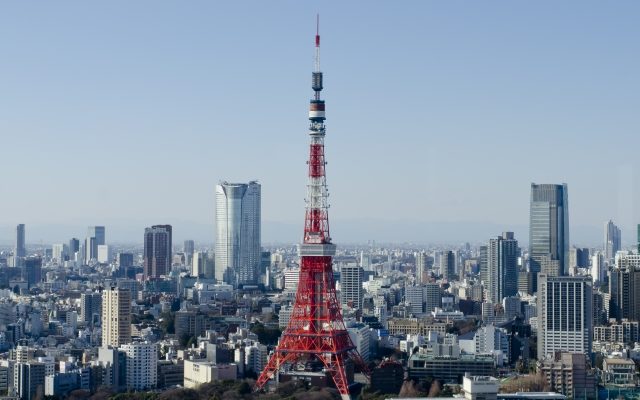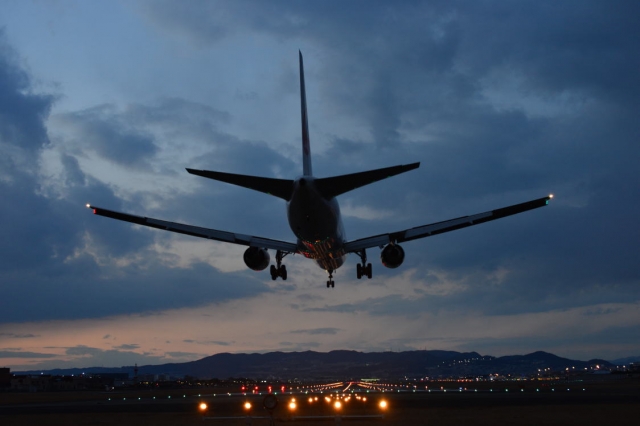 Right off my 14 hour flight from JFK to Narita and I finally made my way through customs. The most difficult question up until this point was whether or not I was carrying a knife on me. Of course the answer was no, but boy did I sweat when the officer asked me that one.
Finally I did it! I had made my way to Japan, but as I walked out of customs the difficult questions were about to continue. The next thing I knew I was being interviewed for a Japanese TV show! While there was a translator there I felt maybe they couldn't understand everything I was saying. This was my first real experience of the language barrier in Japan and it definitely wasn't going to be the last.
Speaking English in Japan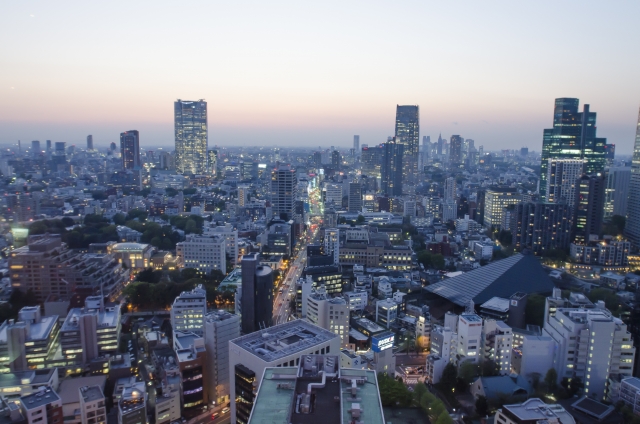 At times being a foreigner living in Japan can be just as scary as it is exciting, for example getting interviewed for Japanese TV (lol). However things are changing. As Japan grows its tourist industry foreigners have become more common in Japan, especially Tokyo. The push for more Japanese citizens to learn English is higher than ever right now, and it's become quite easy to find Japanese people who have great English skills.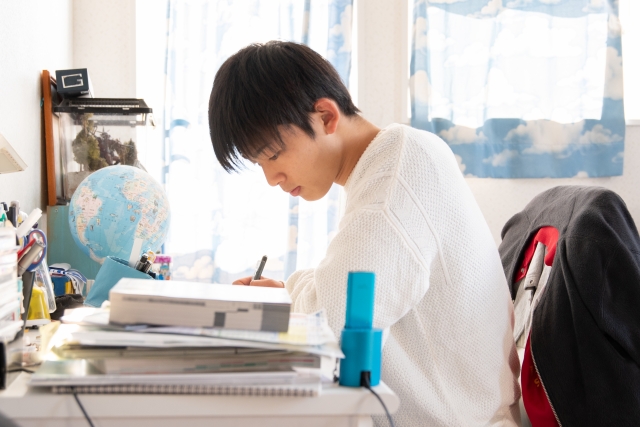 Looking at some statistics, the Japanese government surveyed how its citizens spend their free time over a range of categories like 'leisure' and 'self-improvement.' The highest free time activity under self-improvement was English learning and this percentage was up from 2011. This goes to show how many Japanese people take learning English seriously. (www.stat.go.jp/english)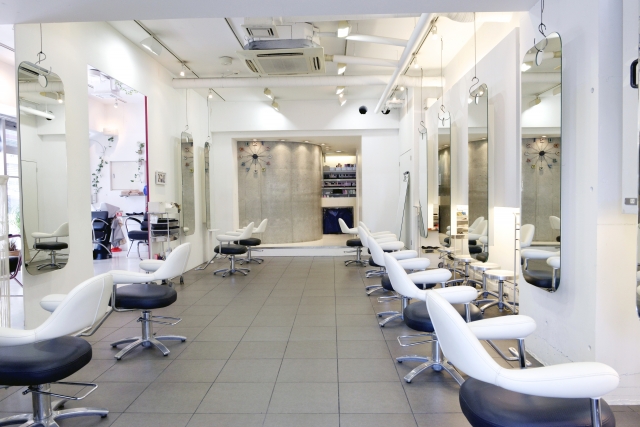 Still, day to day life as a "Gaijin" can be difficult. One thing I always struggled with was finding a good place to get a hair cut. I had some pretty mediocre experiences at first, especially with the more commercial barbers. That's when I started looking into trying out salons. However, going to a salon that doesn't use English well can be nerve wracking so here are 3 tips for communicating at the salon.
Three Tips for English Speakers at a Salon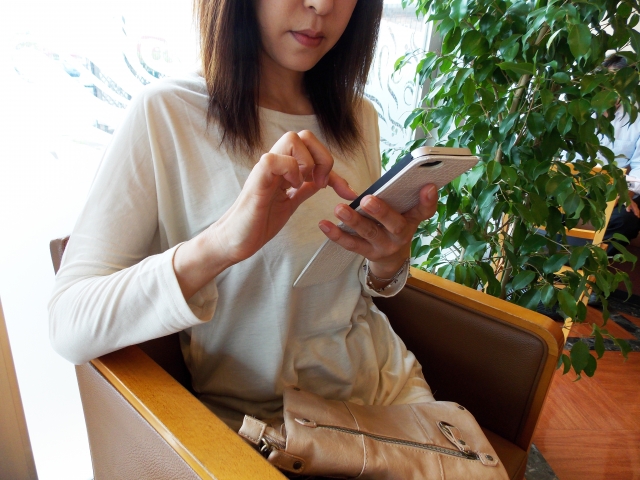 These are the 3 things I did to communicate better at salons. First and most obviously, using Google Translate. This app is really a travelers best friend, although it's best to keep it simple. English and Japanese are so different that Google translate doesn't always hit the mark, but if you keep your sentences short it'll be fine.
The next thing is of course prepare some pictures of the direction your looking for. I'd say 2 or 3 is enough. As they say a picture is worth a thousand words, right? This definitely applies at the salon.
The last and most important this is to stay relaxed! This isn't like setting up your bank account (that was truly an experience I'll never forget). This is a salon and a business. The stylists want to help you and also they want to have a good time. If you stumble over some words, it's not such a big deal. Enjoy yourself, the rest will work itself out.
What Makes a Great Salon?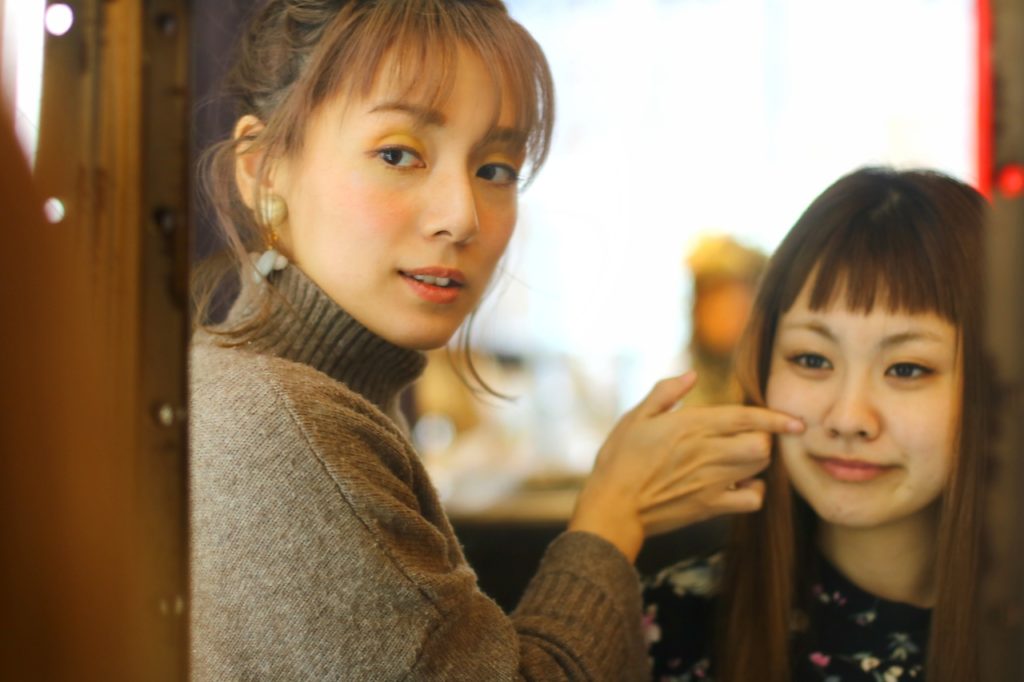 The nice thing about a salon is while you might pay more than the big commercialized chains, you can get a lot more for your money. From head massages, complementary hair treatments, and an overall better cut, a good salon gives you your money's worth.
There are three things people look for in a salon. The first is the style of the salon. Aesthetics are important when customers are looking for the total package. A good aesthetic helps your enjoy a more relaxing experience and escape the hustle and bustle of everyday life for a moment. The nice thing about salons in Tokyo, there's truly a spot for everyone. Whether your looking for a clean modern design, or a more trendy vibe you can find it here.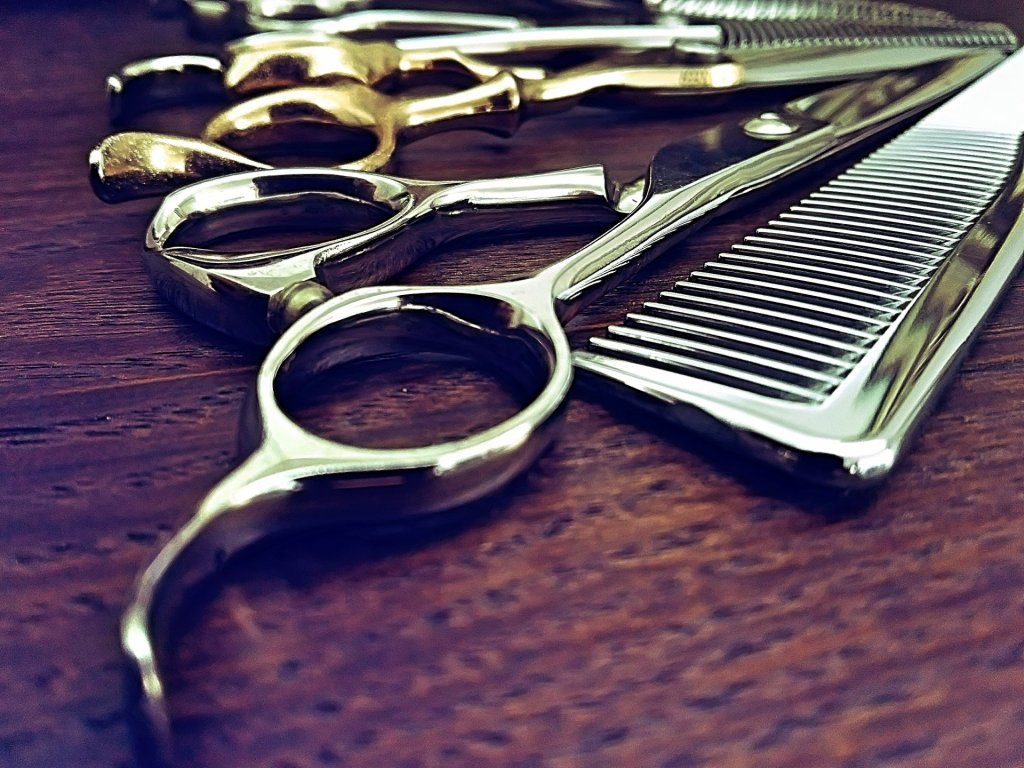 The second is of course the technique, although this isn't hard to find these days in Japan. With the salon industry being as competitive as ever here, the ceiling of the average stylist's skill is high. Many top salons these days send their stylists overseas to train in cities like London and Tokyo. This is the reason why Japan has some of the best hairdressers in the world.
Lastly and most importantly is the bang for your buck. How much will you really get for your money, and is it worth it? Luckily you don't need to worry about this part, we've got your back.
A Deeper Look into 3 Areas in Tokyo
So we're ready to decide the salon, but what about the area. We are going to focus on 3 main areas with salons in Tokyo, Omotesando, Kichijoji, and Shibuya City. All of 3 of these areas are on the West side of Tokyo, where the most fashionable spots are. This is the place locals go for a good cut.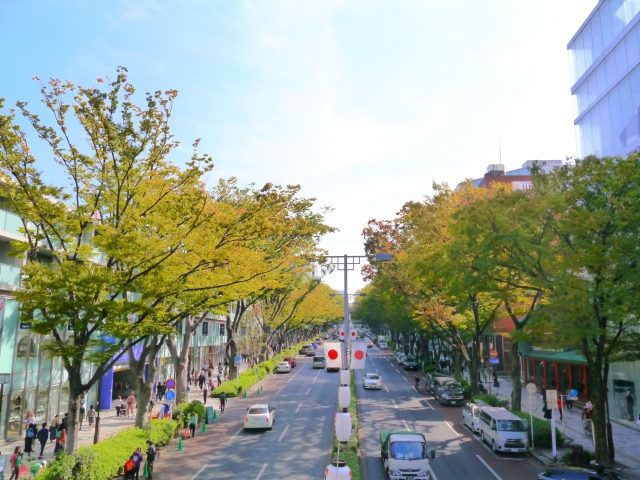 The famous road leading to Meiji-Jingu, Omotesando.
First off is Omotesando. 'Omote' means frontward, while 'sando' is a word to describe a road approaching a shrine. In the 1920's this road was created as just that, the road leading to Meiji Jingu, however over the years it has become one of Tokyo's most famous commercial areas. Lined with beautiful shade trees, this street is one of the best places to shop in Japan, home to the worlds most famous and popular brand names and stores (trulytokyo.com/omotesando).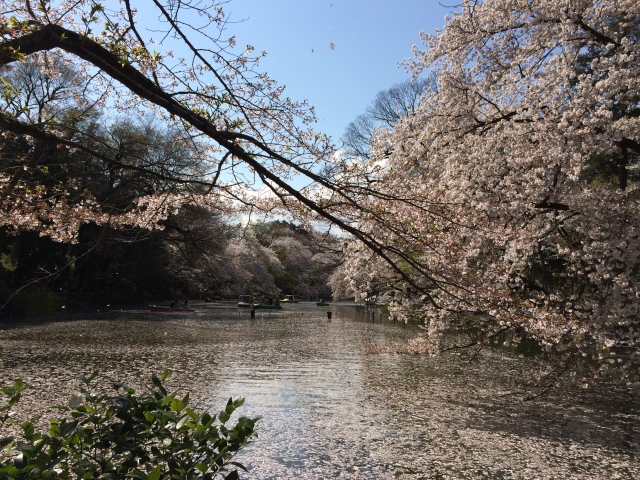 Famous Inokashira park in Kichijoji during cherry blossom season.
Our second area is Kichijoji, Tokyo's premiere residental area and one of the most desired places to live among Japanese citizens. Because of the beautiful parks, convenient location and wonderful shrines, this area is truly a mix of Japan's urban city life and traditional japanese culture and beauty (www.gotokyo.org). This town was actually named after the famous shrine located in Tokyo to celebrate the Hindu goddess Lakshmi. However this shrine burnt down in 1657, and the people who had an attachment to the shrine ended up naming the new village Kichijoji (www.ndtv.com).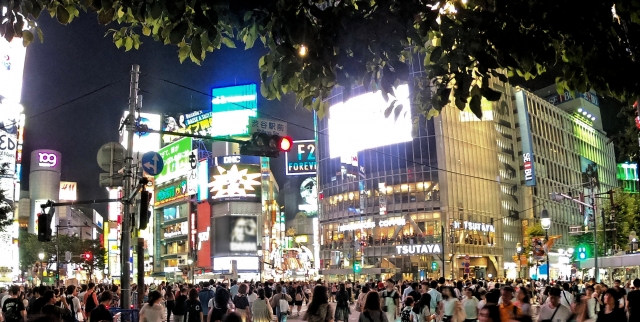 The nighttime view of the famous Shibuya crossing.
Lastly and the most well known is Shibuya, home to the two busiest train stations in the world, Shibuya station and Shinjuku Station (the south side). This has become the heart of Tokyo because of it's central location between the residential areas and business areas, as well as the large shopping districts located in Shibuya city. A must see is the famous 'X' shaped Shibuya cross walk, the one we've all seen pictures of a thousand business men and women in suits crossing the streets on their way to work.
Let's Look at the Top 10 Best Salons in Tokyo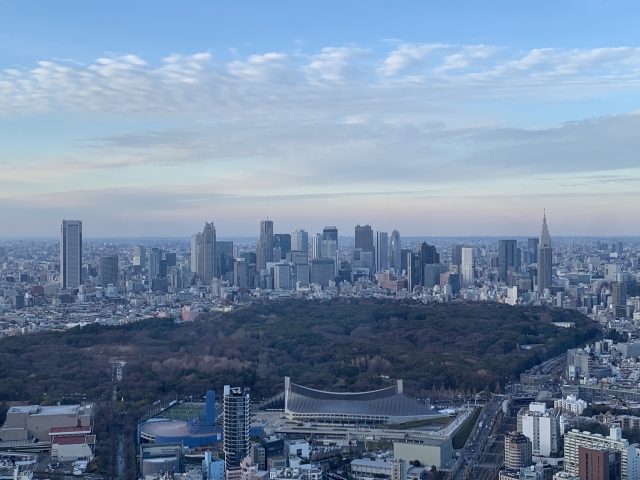 Alright let's get to work! Here's the list of the best salons around. From a range of modern and minimalistic, smaller scale and cozy, to large and professional, there's something here for everyone. Please try out one of these amazing locations for a great cut.
SOZO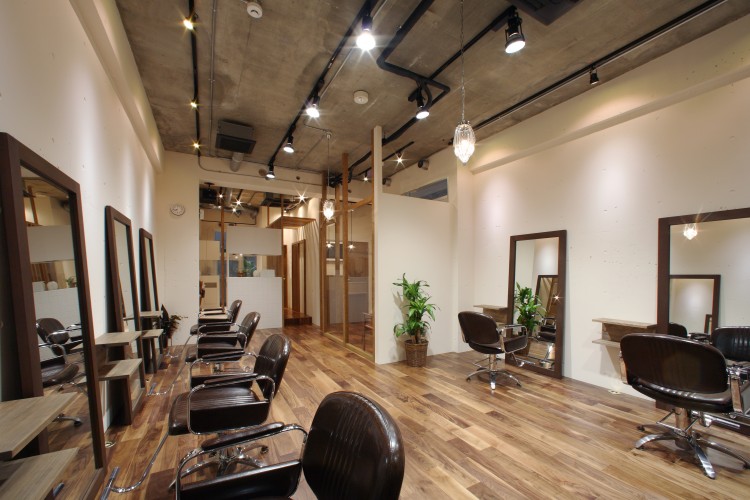 SOZO's warm yet modern interior.
SOZO is one of, if not the most popular salons in Tokyo among foreigners, so this is a no risk choice if you're unsure on a salon to visit. With a large customer base, this salon also attracts customers worldwide. The owners have worked in places like New York City and London appreciate a global perspective towards hair styling.
In recent news, SOZO is opening their own beauty school in May 2020. After growing to become one of the leading salons in Tokyo, the next step for the two owners is opening a beauty school. They hope that more salons can become accessible to foreigners and share the Japanese salon culture with people from many different backgrounds.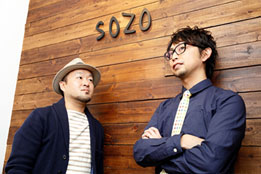 The well known co-owners of SOZO.
SOZO has top quality coloring and cutting techniques as well as perming skills if you're looking for that. After working with people from many different ethnic backgrounds, the skills of the stylists here can accommodate anyone, so if you're nervous about getting your hair dyed in Japan this isn't the place to worry. If you're looking for a trustworthy salon with excellent technique and service, this is a must try.
Address:〒150-0001 Tokyo, Shibuya City, Jingumae, 4 Chome−25−1 B1F
Phone Number: 03-3478-8692
Website:sozo.hairmake.com
gokan OMOTESANDO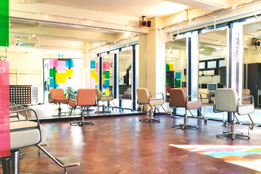 Gokans colorful and simple interior.
Gokan is a well-known hairstylist and a respected lecturer, frequently travelling to many seminars and offering his masterful approach to styling. Teaching stylists all around Japan, Gokan opened his own salon in Omotesando and it's no wonder this spot is a hit.
All stylists here don't just strive to meet Gokan's standards, but they consistently hit the mark having been trained by Gokan himself. This salon uses Gokan's personally crafted scissors with his techniques to create his signature style. From this solid foundation, the stylists create beautiful shapes, forms, and lines to make simple and modern looks. This upscale salon is sure to impress, give it a try!
Address: 〒150-0001 Tokyo, Shibuya City, Jingumae, 4 Chome−7−3 HM ビル 1F・B1F
Phone Number:
Website: www.gokan.co.jp/
unsarto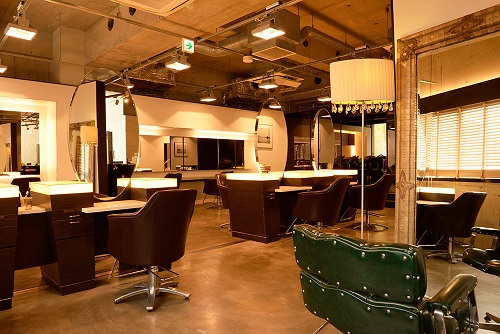 The cozy yet luxurious atmosphere of unsarto.
A limited color palette, mixed with antique styled Italian furniture creates a mid-century modern atmosphere here at unsarto. The name 'unsarto' comes from the Italian word meaning 'to tailor.' This salon's goal is to do just that. Striving to create a unique and personal style for each individual, the stylists here have created a tight customer base in this quieter spot next to Omotesando.
All the stylists have worked with magazines and occasionally TV programs due to their outstanding technique. The masterful coloring skills and quality products used here create amazing looks while minimizing damaging effects. There's also a wonderful head spa with organic herbs and oils. If you want a luxurious and relaxing experience, unsarto is for you.
Address: 〒107-0062 Tokyo, Minato City, Minamiaoyama, 6 Chome−3−2 QCcube南青山63 2F
Phone Number: 03-6427-6523
Website: www.unsarto.net/
alotta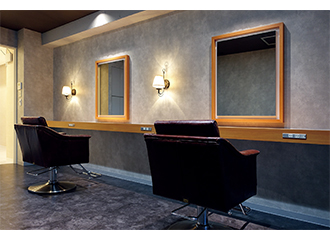 Simple and clean style of alotta's styling room.
What do you get when a high quality salon meets a beauty product outlet? 'alotta.' This salon on the south side of the Tokyu department store in Kichijoji is wonderful. Known among many as a great place to go to improve the quality of your hair, this salon offers an array of treatments and spa services to solve hair problems. And afterwards they can offer you many products for upkeep at home at a discounted price.
While the treatments are a wonder, the services and techniques are just as great. Whether you want just a cut, color, or perm, alotta has specialized stylists in each area so you know you're getting the best service. After counseling you will be matched with someone best suited to give you your desired style. Rest assured you'll leave this salon with great hair and an arsenal of products to fight off any future hair problems.
Address: 〒180-0004 Tokyo, Musashino, Kichijoji Honcho, 2 Chome−17−7 フォルムトミノ吉祥寺 1F
Phone Number: 0120-900-533
Websitewww.alotta-hair.com
lieu de PARTIL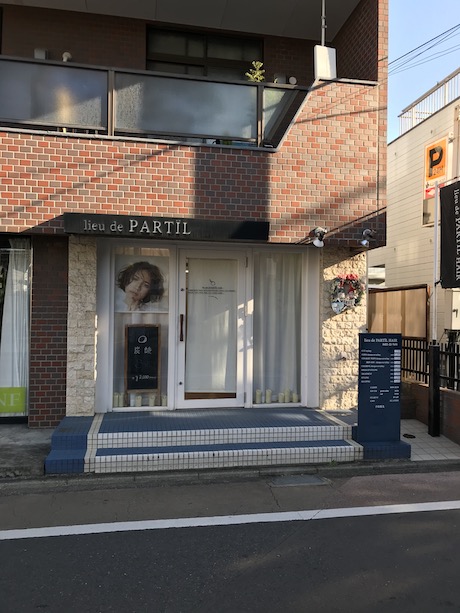 lieu de PARTIL's exterior.
After 23 years in the business, it's easy to see that this salon is not only a great spot but more importantly trustworthy. Building a community of customers of all ages and backgrounds is no simple task, but through the hard and masterful work of the stylists this salon has built itself from the ground up. Able to do it all, from cuts and colors, to perms, the stylists work with an accuracy and precision that comes from years of experience and study.
No matter what the style is, if you aren't taking care of your hair the cut won't matter. This salon makes it easy to do that, with highly certified staff members trained to diagnose and treat problems, as well as the latest technology and products, this salon can help you get that magazine model level hair. Let the salon's reputation speak for itself and give this one a try.
Address: 4 Chome-14-2 Kichijoji Honcho, Musashino, Tokyo 180-0004
Phone Number: 0422-22-7650
Website: www.partil.net
T.K. for hair salon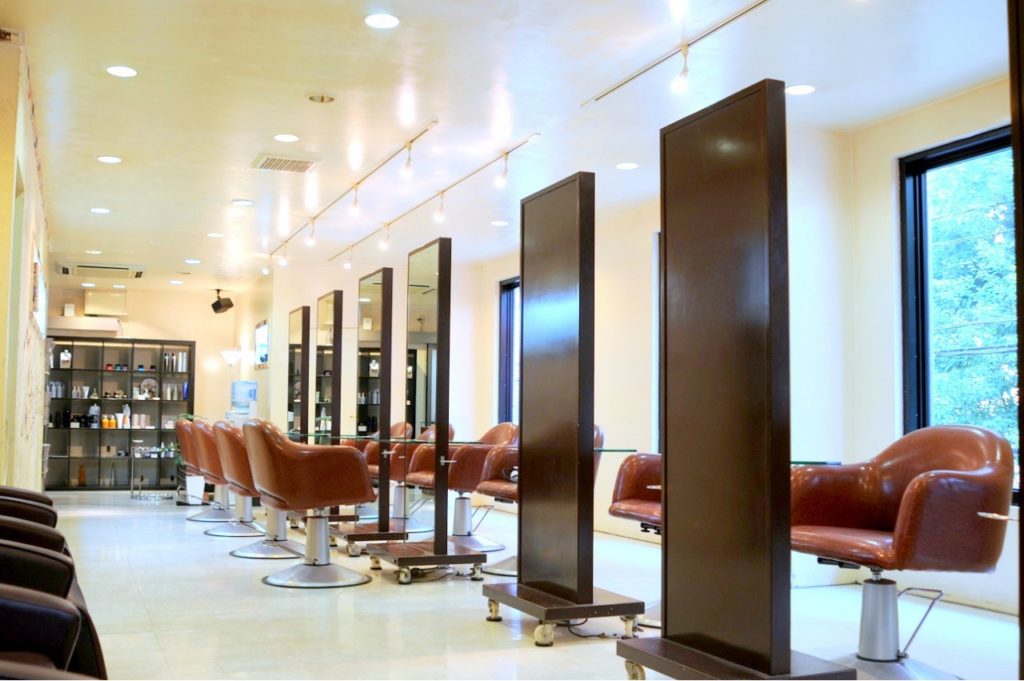 The simple and clean style of T.K.
Those beautiful natural looking styles on magazines look so effortless and unstyled but we all know that's not the case. Getting that natural looking style actually takes a little bit of work, but at T.K. this is their goal. By using a dry cutting technique and taking into consideration bone structure and face shape, they create beautiful styles that suit each customer.
After the cut is finished, they strive to create natural beauty by taking care of the hair itself. The head spa and treatments here are wonderful. Leveraging long years of experience, the stylists here know just what to recommend to keep your natural hair shiny and beautiful. Come here for a style that isn't so flashy and easy to work with at home.
Address: 〒180-0004 Tokyo, Musashino, Kichijoji Honcho, 2 Chome−8−11 滝田ビル
Phone Number: 0422-21-1606
Website: www.tk-salon.com
SIN DEN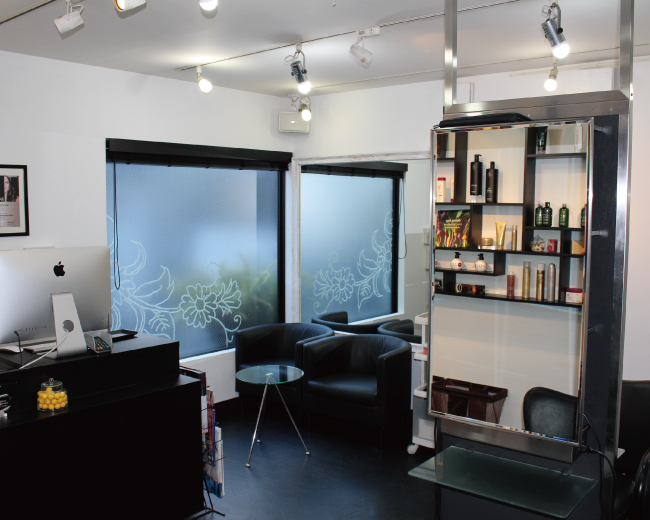 SIN DEN's trendy modern interior.
This salon in Shibuya has been around for 22 years. After working with foreign styles, and huge events like New York Fashion Week, this salon has grown and grown. Able to offer top-quality skills and services, this trendy salon can work with native Japanese and foreigners.
Recently this salon has taken on a new creative director who worked in LA for 23 years before relocating to Tokyo. Having worked with all types of people, if you'd like to book with this stylist you can definitely rest assured you'll get the best service, and in English as well. If you're looking for a unique and trendy salon, try out SIN DEN.
Address: 〒150-0001 Tokyo, Shibuya City, Jingumae, 9 3-9-3 都
Phone Number: 03-3405-4409
Website: www.sinden.com/
Hayato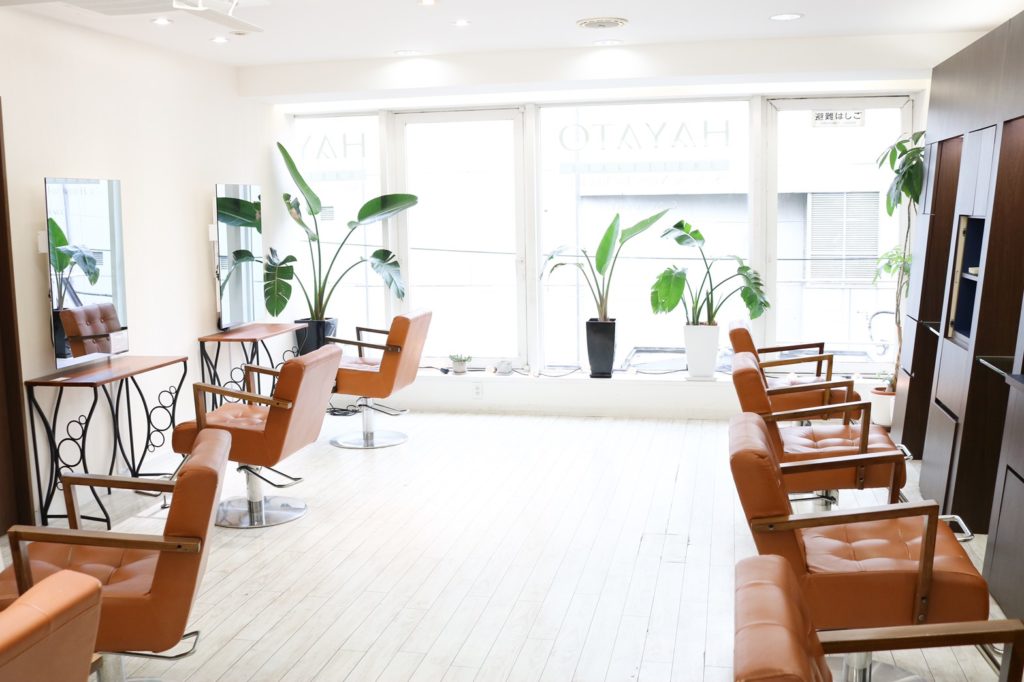 Wonderfully bright and spacious area of Hayato Omotesando.
The Hayato Salons are a popular chain with locations in New York and London, as well as 3 locations in Tokyo. The bright and spacious interior of Hayato Omotesando, with tall windows and it's clean and modern design is sure to calm the mind. The stylists at Hayato love to create individual looks that really bring out a person's personality, while still embracing a natural look.
The staff all have experience under their belt here, so rest assured they will give you the best cut. This salon has been very popular among foreigners, especially Americans, due to their masterful dyes and perms. This salon has been very popular among foreigners, especially Americans, due to their masterful dyes and perms.
Japan, 〒107-0062 Tokyo, Minato City, Minamiaoyama, 5 Chome−9−3 3階
Phone Number: 03-3499-6555
Website:hayatosalons.com
Nalu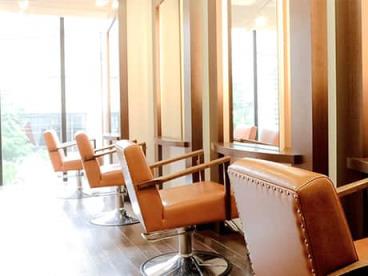 Nalu's clean and bright style.
If you want a unique experience at a salon I highly recommend this foreigner friendly option, Nalu. With a cafe downstairs, this fashionable location has 3 more branches in Singapore, Kuala Lumpur and Malaysia. Coming from south east Asia, an area with many different languages and peoples, this salon is well versed in dealing with people of all types.
Since there's a cafe downstairs you can order drinks while you're waiting for your appointment, or during your cut as well! Being founded in 2001, this salon has been a while for nearly 20 years in the competitive beauty scene. This is a fun and trendy spot, so if you want a different experience while getting a great cut, I highly recommend Nalu.
Address: 〒150-0001 Tokyo, Shibuya City, Jingumae, 4 Chome−9−2 神宮前MMビル2F
Phone Number: 03-5786-1642
Website: www.number76.com
Bright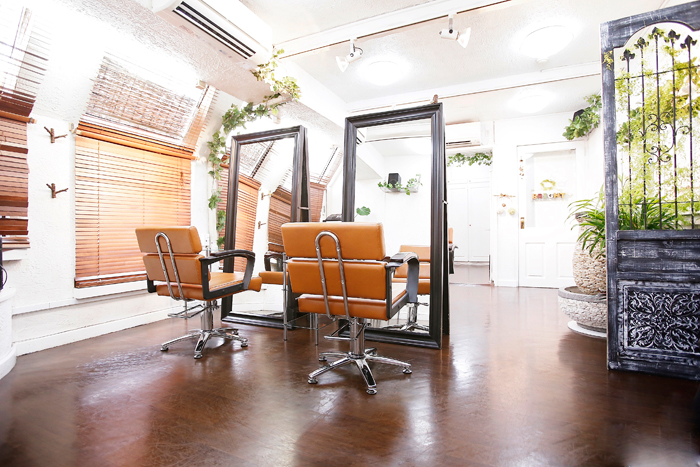 In the modern designed space, the two salon chairs at Ginza are waiting.
The concept at Bright is grasping every guest's style. The salon likes to create trendy and modern looks that suit the customers personal style and facial features, as well as considering daily life and styling habits.
Bright is a famous salon and popular in women's magazines. The luxury atmosphere and services here reflect the classier area of Ginza well. The co-owners are the only stylists at this store so you'll have to make a reservation online, however this means that you're matched with the top level professional. Out of other 500 salons in Ginza, this salon has hit #1 for the past 8 years. If you want a high quality hair cut, try visiting this salon, I can recommend it with confidence.
Address: 6 Chome-12-12-17 Ginza, Chuo City, Tokyo 104-0061
Phone Number: 03-3571-5505
Website: www.bright-ginza.net
Still Worried About the Language Barrier?
While some of the salons in our list have fluent English speakers and stylists at the location, some of them don't and use devices like Pocketalk. If you're specifically worried about the communication barrier, try checking out my list of the best English speaking salons in Tokyo!